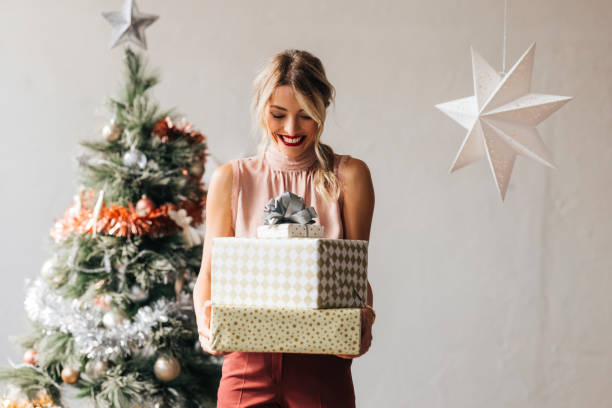 We are now in October, the gift giving occasions have come and past, except one big event, Christmas is upon us!
For some of the early birds out there, the time to start gift hunting is upon us. You may need some ideas as to what to get for those picky family members or people you just can't imagine gift giving.
Every Christmas at Batenburgs, we are asked by customers what's the best present to give loved ones based on age, gender and favourite type of alcohol.
When it comes to gift buying for Women, people struggle, especially the men. Growing up, I would always resort to buying my Mother and Sister standard scented candles, books or pamper kits until I got older and realised my originality had expired and I needed to branch out my gift giving ideas.
In search of gifts for the women in my life, I have always found that good wine goes off without a hitch, even better when you're the son of a wine mum. Fine skin care is also one the ladies love and also never forget a side of the best chocolate one can find, a sneaky after dinner treat to indulge in with a glass of wine.
NZ Well-being Gift
It's time to spoil that special lady in your life! Let them relax and indulge in the rich heritage of New Zealand's native flora & enjoy these delicately scented, rich and soothing skincare products along with New Zealand award-winning chocolate. The ideal Christmas present or an affordable stocking stuffer this Christmas, one the ladies will absolutely love.
Sweet Temptations for Her
We can't get enough of this gorgeously dreamy chocolate selection gift box for her. It offers a variety of delicious sweet and chocolatey treats we know she'll love. Whatever the occasion you can never go wrong with the sweet indulgence of chocolate. Who doesn't love a bit of chocolate with their after dinner wine, or to nibble on while watching TV after a hard day at work.
On the top of wine and chocolate after dinner for a cheeky dessert, stylish wine and chocolates gift box are bursting full of flavours to savour with Villa Maria rosé wine and succulent chocolates. Treat wine mums to the good taste of this perfectly paired wine and heavenly chocolates. Chocolate cover almonds, chocolate bonbons and Bennett's Chocolate, it's a dreamy combination. Even better, everything is made right here in New Zealand, the best local flavours around!
Christmas during Summer doesn't call for hot coffee or hot chocolates, in fact it's the opposite! It's the time for cold refreshing drinks under the hot New Zealand sun. Aperol Spritz is the perfect summer beverage, a cocktail that can transport you to European Summer, just from the comfort of the living room. All you need is a bottle of Prosecco, Aperol and soda. Make this Christmas an Aperol Christmas, it's truly something any adult can love.
Perhaps a gift your
Kiwiana
 loving Grandmother or old dame in your family! Celebrate a beautiful New Zealand Christmas by giving this gift basket bursting full of our very best local NZ made goodies. This gift basket is a great solution when you're not sure what they'll like and suits any occasion. Inside the lucky recipient will find many nibbles and goodies that kiwi families have loved for generations. 100% local and supports our favourite businesses!
It's Christmas time, pop the finest bottle of Champagne you have! A stunning gift hamper filled with Moet & Chandon French Champagne accompanied by outstandingly delicious sweet and savoury gourmet treats.
 One of Batenburg's most popular gift hampers to date, especially during Christmas time. The perfect present to find under the Christmas tree or surprise everyone with at the family Christmas dinner.
What's better than one bottle of champagne? Two bottles of champagne! We offer two of our finest champagnes, Moet and Chandon Imperial and Veuve Clicquot yellow label Brut. Mum will have two bottles to serve this Christmas to friends and family, because we all know one is never truly enough for the party. This hamper also includes delicious fudge and strawberry coco cups that will make you reminiscent of your childhood.